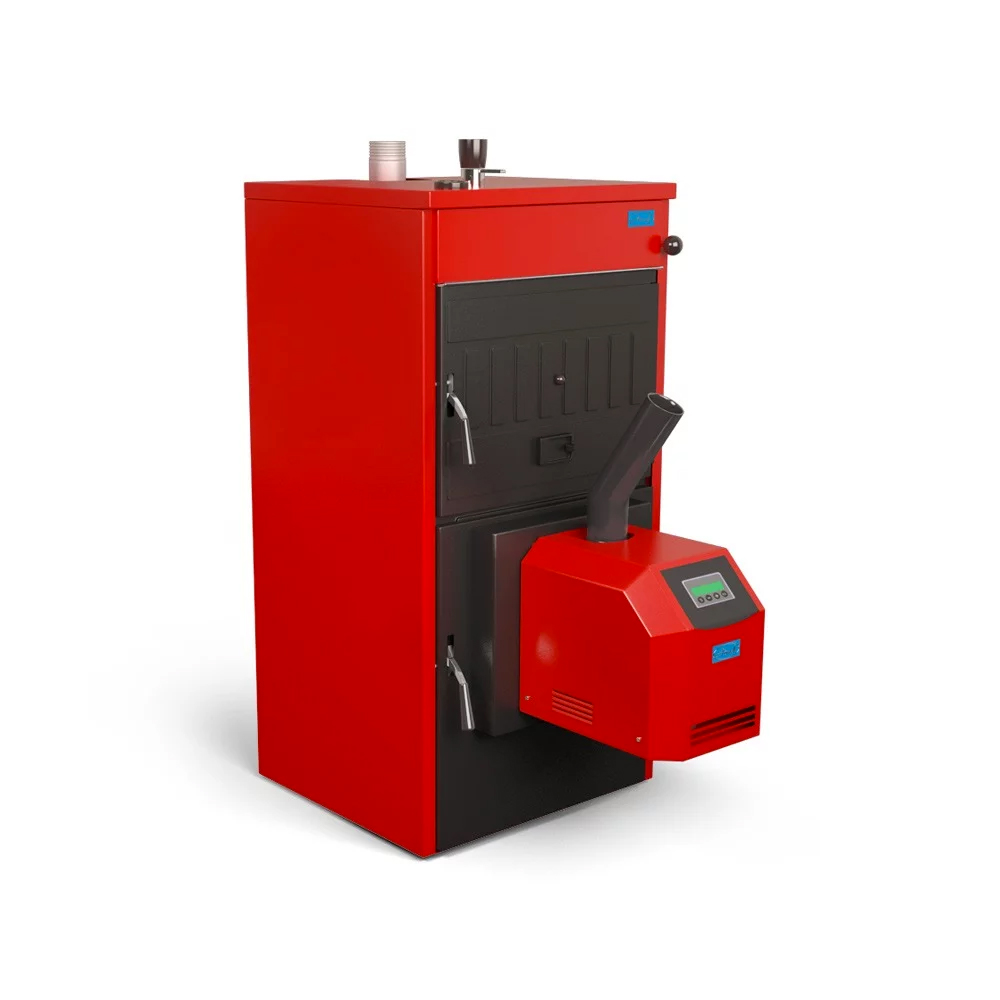 Pellet Boiler ATTACK FD PELLET
Cast iron warm water boiler for solid fuel and pellets, the ATTACK FD PELLET is a modern heat source with new construction of cast iron exchanger.
By installation of the fully automatic stainless steel burner for wood pellets and automatic grate cleaning, automatic start and termination of burning process, into the FD cast iron body, you get the combined boiler for solid fuel and pellets. Boiler is intended for heating of flats and family houses.

Fully automatic 
stainless steel burner PELLET BURNER Automatic
 for wood pellets with option to set output within 
the range of 8–30 kW
, 
automatic grate cleaning, automatic ignition, controlled start and regulated burning process.
Burner is intended and certified for combustion of wood pellets with diameter of 6–10 mm and length of 35 mm. After feeder exchange it burns different fruit pits and milled olive pits up to the max. size of peach pits. Eventual conversions have to be consulted with producer.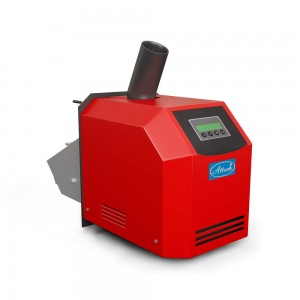 Burner is cleaned automatically – after every burning out or in particular time intervals, set by the user, the grate is cleaned by automatic movement towards the scraper. Dirts like ash and eschars fall out of the opening of the grate. Burner body, grate, tinplate of ignitor and scraper are made from high quality refractory stainless steel.
ATTACK FD PELLET includes
Door FD for PELLET BURNER Automatic (P)
Partition of combustion chamber
Pellet feeder
Pellet tank of 500 l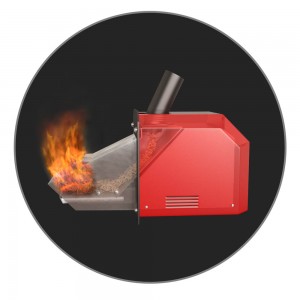 Boiler parameters
Boiler type
Parameter
Unit
FD32
Number of articles
pcs
6
Rated output – pellets
kW
24.3
Pellet hopper
l
500
Pellet burner weight
kg
25
Prescribed fuel – pellets
mm
d = 6
l = 35
Combustion chamber volume
dm 3
42.5
The volume of water in the boiler
l
35
Max. operating pressure
MPa
0.4
Boiler weight
kg
460
Boiler depth L
mm
1210
Boiler height
mm
1020
Boiler width
mm
490
Combustion chamber width
mm
300
Filling hole dimensions (wxh)
mm
230 x 310
Efficiency
%
90.4
Heating water connection
Js
G 2 ″
Cooling loop connection
Js
G 1/2 ″ female thread
Boiler emission class according to STN 303-5: 2012
5